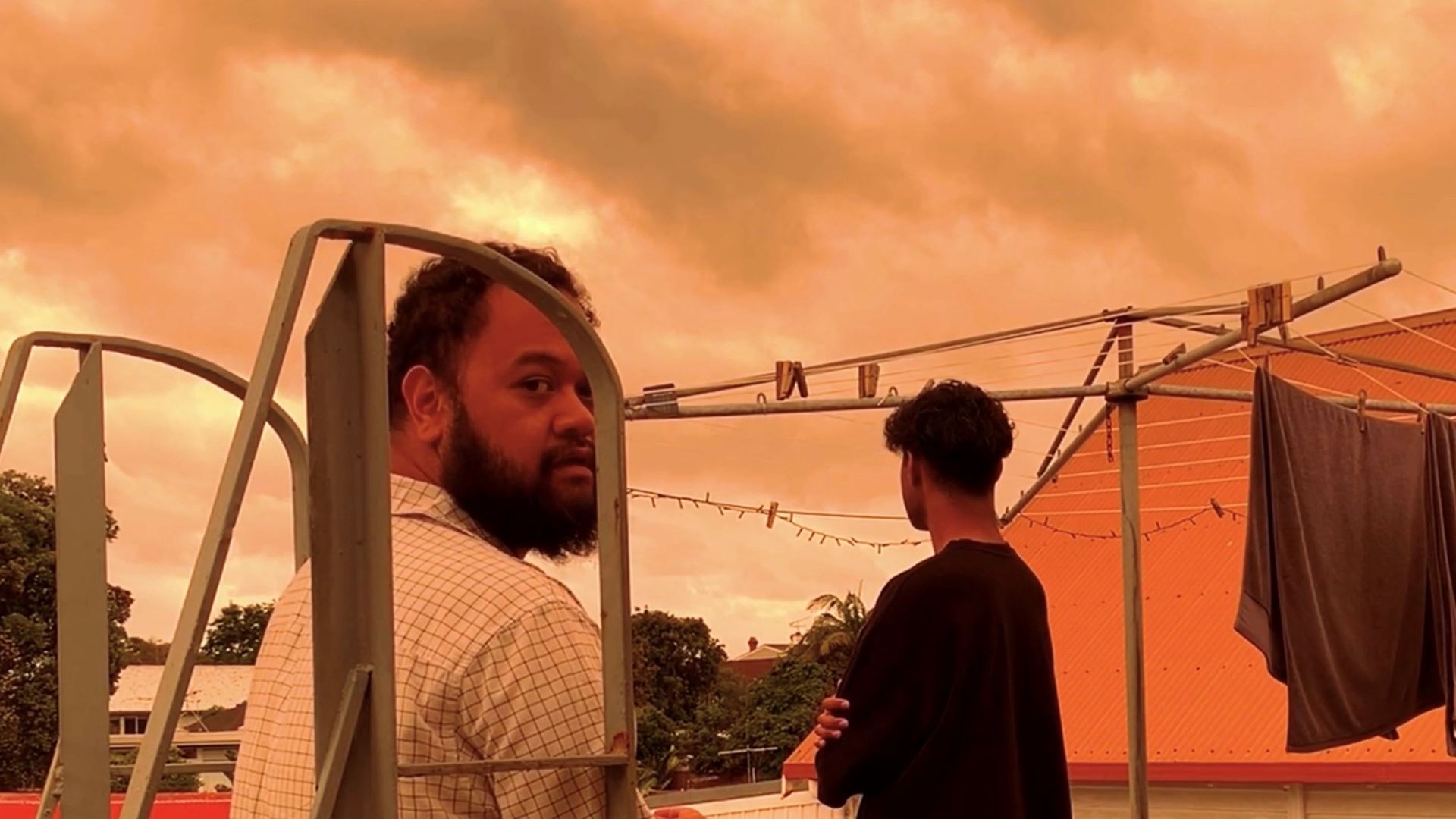 Sione Monu
30 July - 10 October 2021
ABOUT THE EVENT
The short films of Sione Monu present a personal encounter with everyday dilemmas and social realities to explore identity, family and Pasifika queer experience in the diaspora. Featuring themself and their surroundings and often cast with their friends and family, Monu's films slide between performative and documentary modes to recall a variety of genres, from home movies and video diaries to satires and soaps.
Monu's short films are an extension of their video-based Instagram practice. Filmed and edited on an iPhone, their temporal distortions and montages of impressions, memories and fantasies reflect the influence and impact of social media on everyday life.
For more information click here.
Tuesday, 21 September 2021

Wednesday, 22 September 2021

Thursday, 23 September 2021

Friday, 24 September 2021

Saturday, 25 September 2021

Sunday, 26 September 2021

Tuesday, 28 September 2021

Wednesday, 29 September 2021

Thursday, 30 September 2021

Friday, 01 October 2021

Saturday, 02 October 2021

Sunday, 03 October 2021

Tuesday, 05 October 2021

Wednesday, 06 October 2021

Thursday, 07 October 2021

Friday, 08 October 2021

Saturday, 09 October 2021

Sunday, 10 October 2021