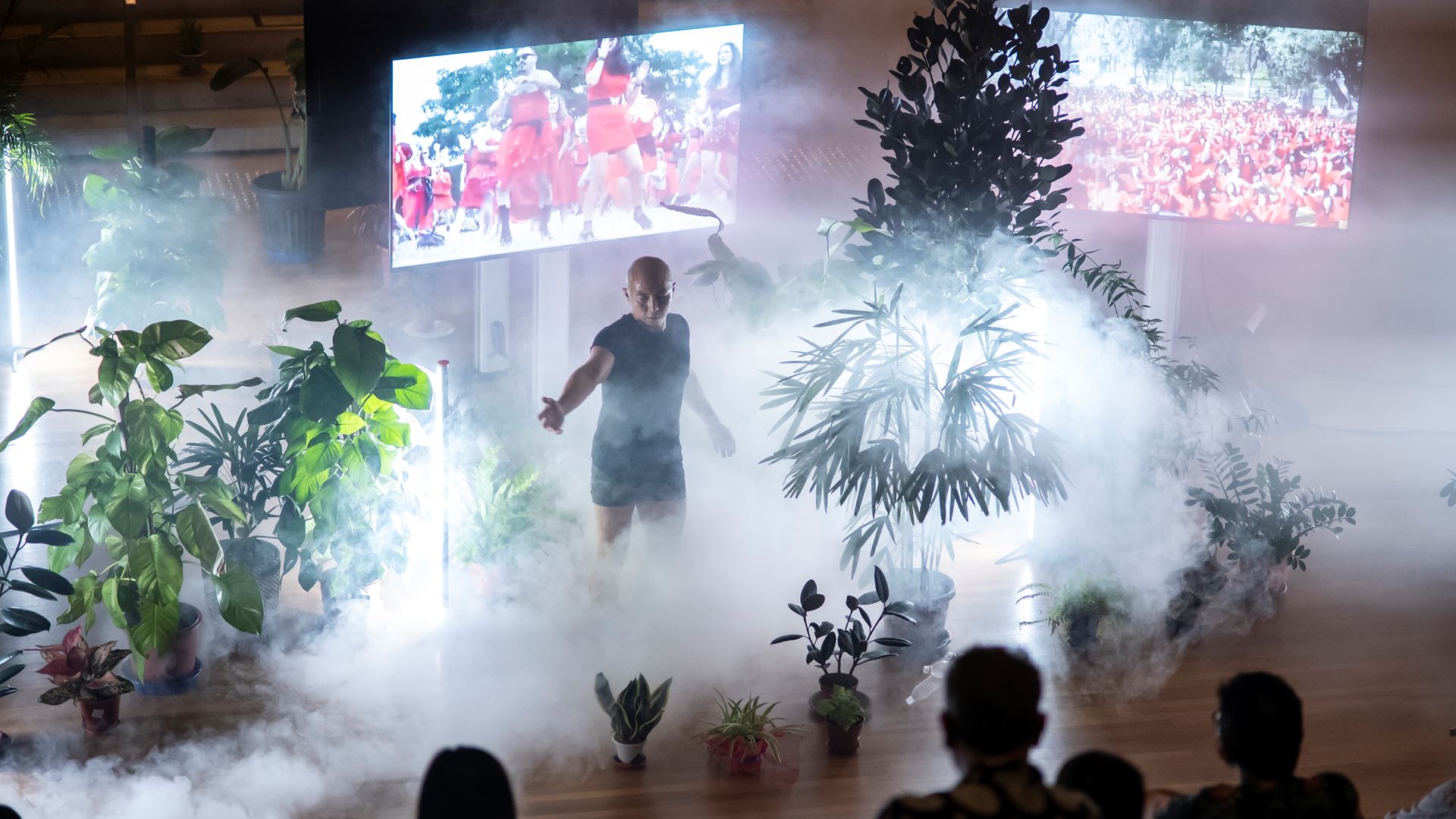 ABOUT THE EVENT
Explore the secret life of plants and the unique world of Luke George's and Daniel Kok's immersive performance work.
Following their already iconic reimagining of the AFL mark of the year at Melbourne's Rising Festival, Daniel Kok and Luke George present Hundreds + Thousands. Visually and sonically lush, the intimate dance work transforms PICA's main gallery into a plant-filled, tropical landscape, brimming with movement, bodily sensation, and ecological curiosity
In Hundreds + Thousands, plants are enlisted as mediators, performers, and new companions. Actively participate if you like, or just watch and listen as you consider what plants know, and build deeper connections with the living world around you.
What can we learn from plants and their place in the world – a world where humans are not placed at its centre?
Image Credit: Daniel Kok & Luke George, Hundreds + Thousands, 2021, Photo: Ken Cheong.
Buy tickets
Thursday, 13 October 2022

Friday, 14 October 2022

Saturday, 15 October 2022