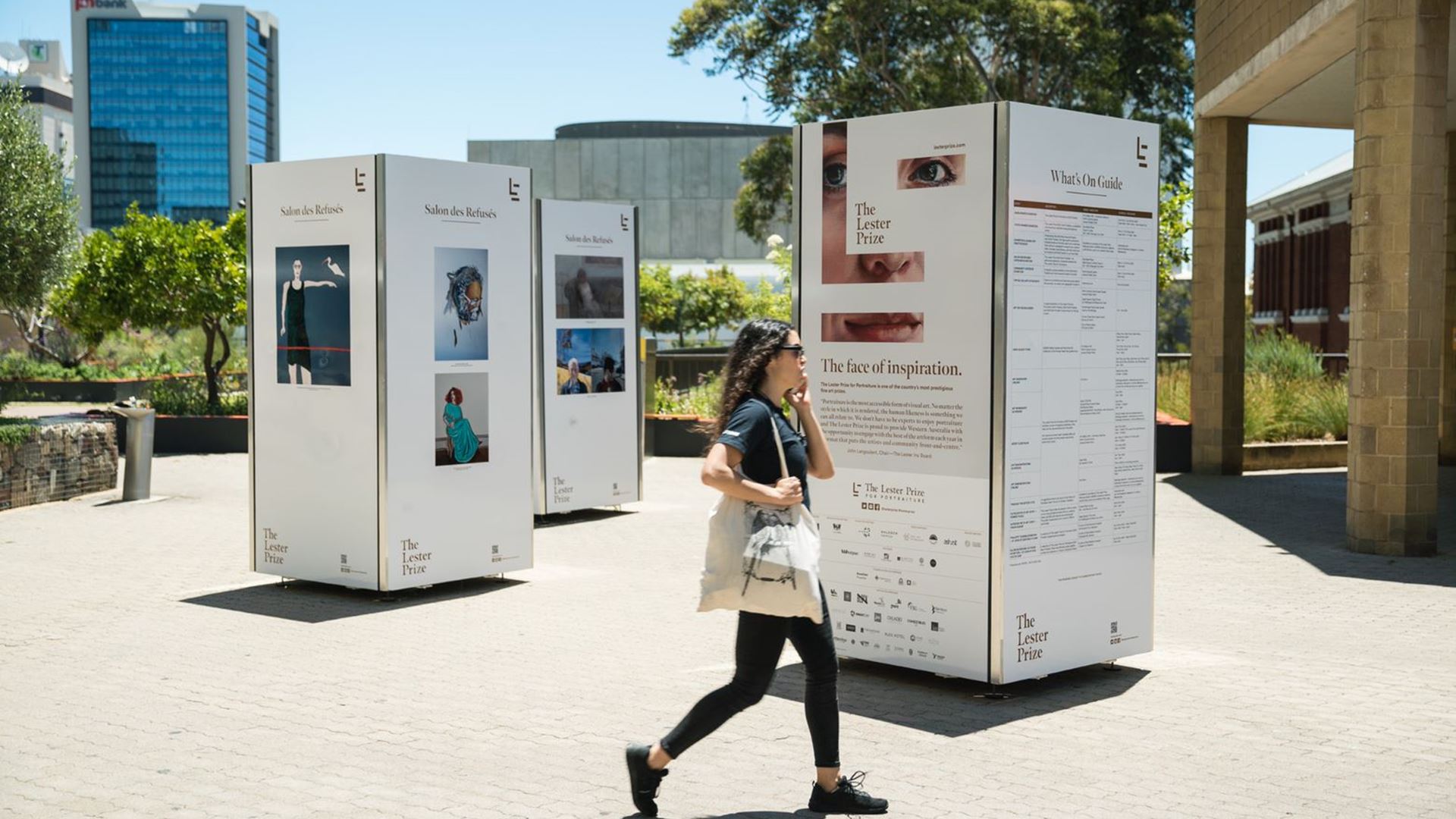 Portrait Pathway
16 October – 27 November 2021
ABOUT THE EVENT
The Lester Prize for Portraiture presents the Portrait Pathway as part of its 2021 Exhibition Season.
Visitors will discover a series of portraits from the 2020 Exhibition which form a pathway connecting The Lester Prize at the Art Gallery of Western Australia to the Lester Prize Youth Awards at Brookfield Place. Along the way, Lester Prize exhibition cubes will feature stories and highlights of the exhibition season. The self-guided tour is designed to start and finish at AGWA where visitors can enjoy the main Lester Prize exhibition.
16 October – 27 November 2021 (excluding 19 November)
Saturday, 16 October 2021

Saturday, 27 November 2021

Sorry, there are no related events.