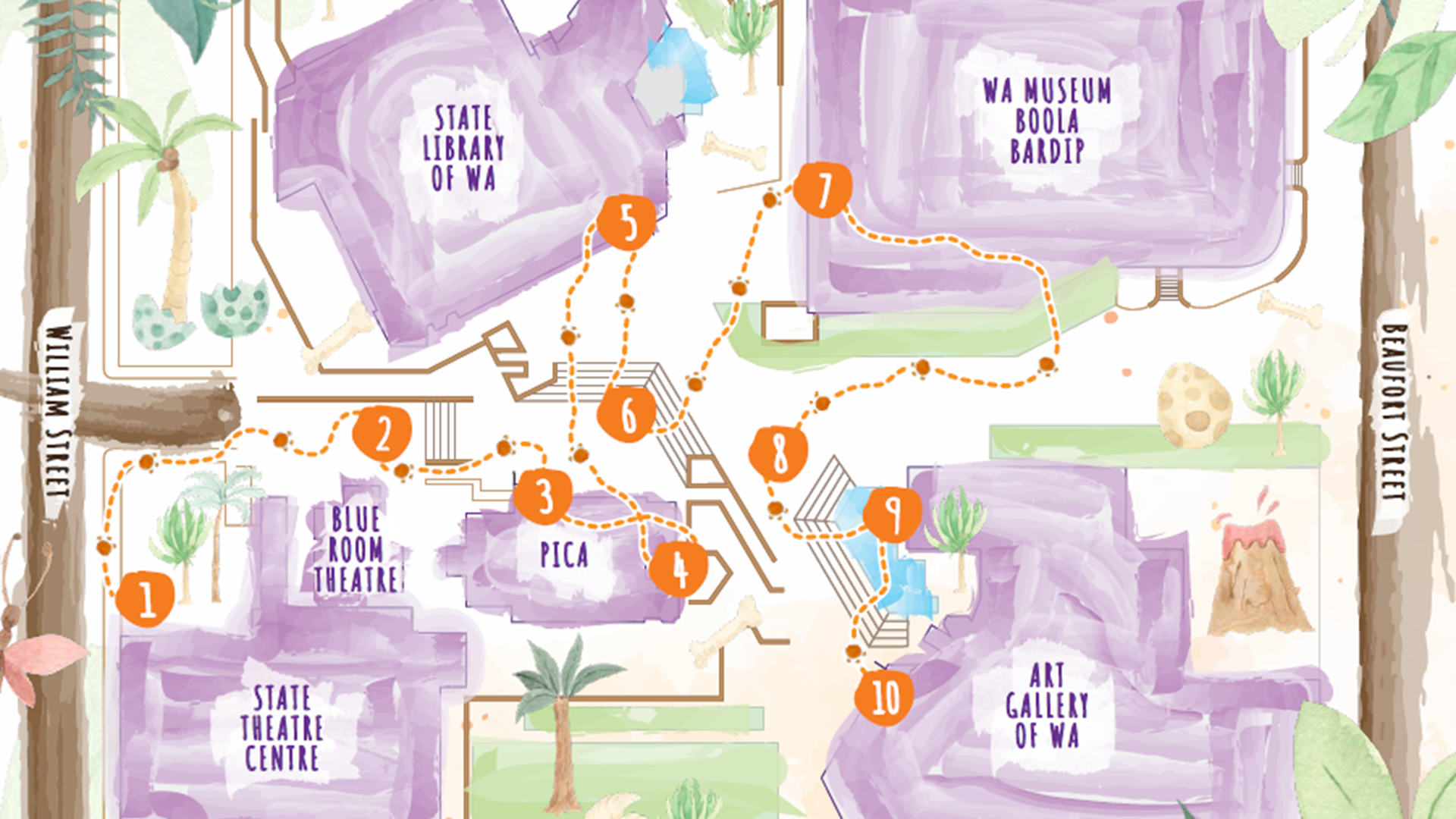 I'm a Dirty Dinosaur Trail
ABOUT THE EVENT
Are you visiting the WA Museum Boola Bardip, Dinosaurs of Patagonia exhibition? Continue the fun with the Dinosaur Trail through the Perth Cultural Centre. The trail includes an ash erupting dinosaur egg commissioned by Perth based artist Amy Perejuan-Capone. 
For a copy of the trail map, grab a Perth Cultural Centre What's On program. What's on programs are available from the following venues:
WA Museum Boola Bardip
The Art Gallery of Western Australia
PICA
State Library of WA
iCity Kiosk
State Theatre Centre
Alternatively, download your map here.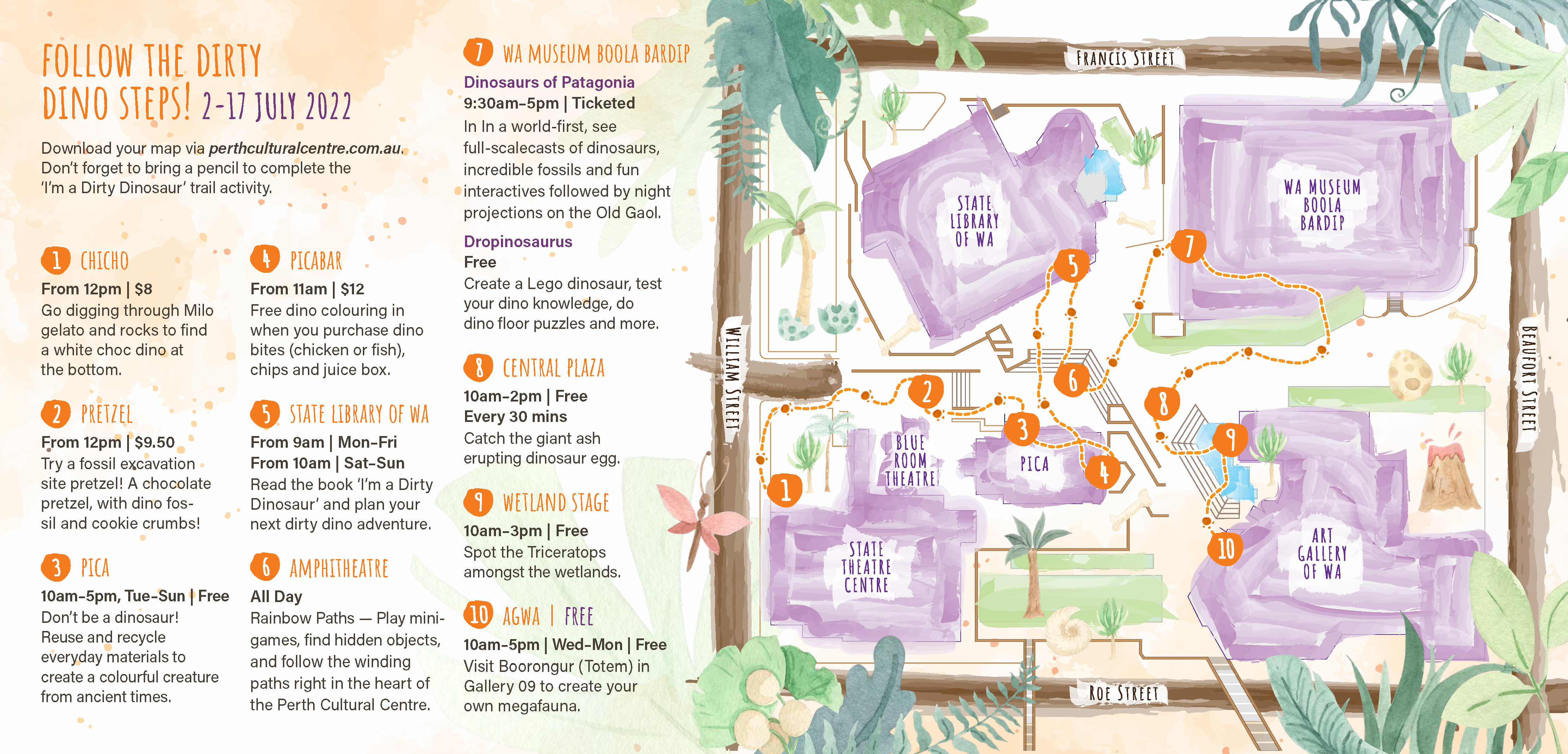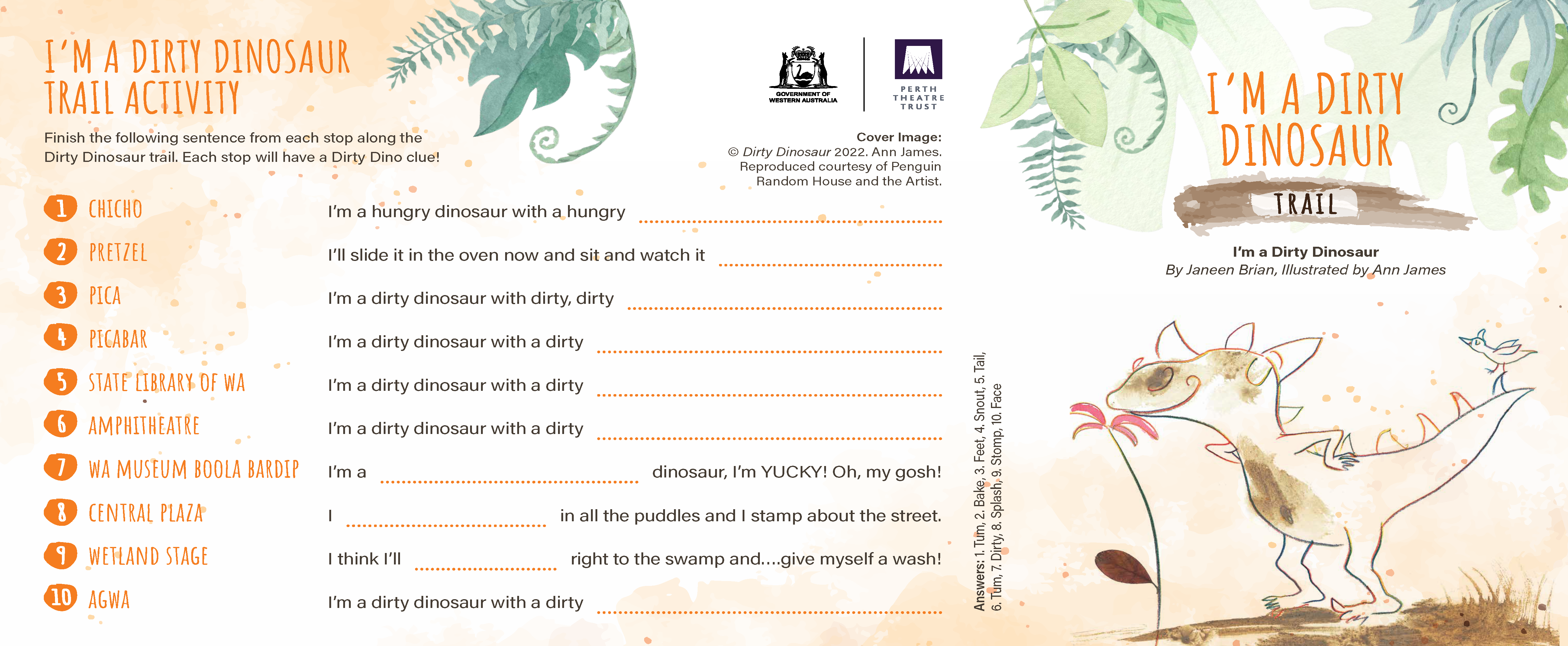 Saturday, 02 July 2022

Sunday, 03 July 2022

Monday, 04 July 2022

Tuesday, 05 July 2022

Wednesday, 06 July 2022

Thursday, 07 July 2022

Friday, 08 July 2022

Saturday, 09 July 2022

Sunday, 10 July 2022

Monday, 11 July 2022

Tuesday, 12 July 2022

Wednesday, 13 July 2022

Sunday, 17 July 2022

Thursday, 14 July 2022

Friday, 15 July 2022

Saturday, 16 July 2022