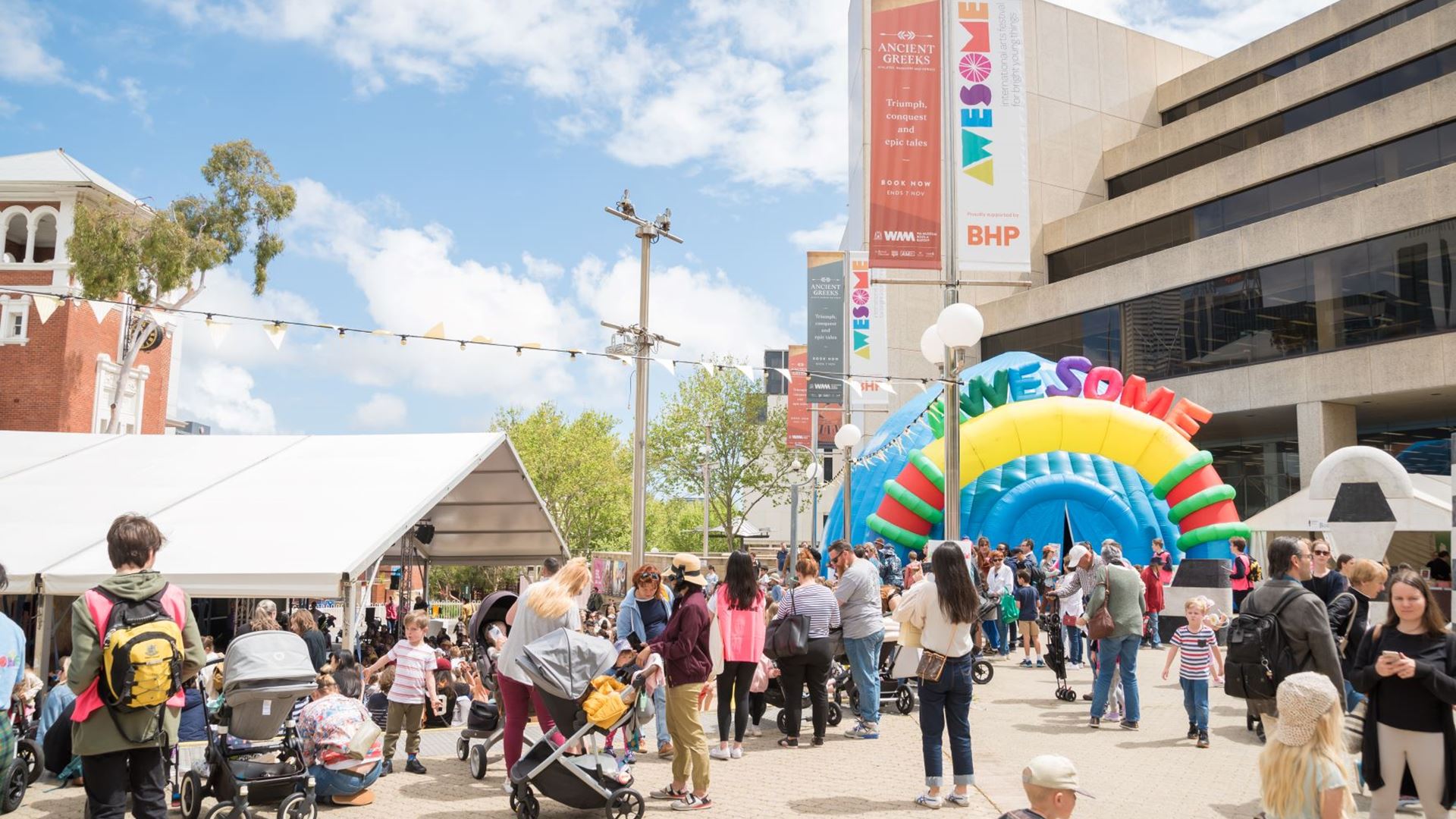 2022 AWESOME International Arts Festival for Bright Young Things
27 September - 1 October 2022
ABOUT THE EVENT
The 2022 AWESOME Festival is bringing theatre, creative workshops, literature events, music, ballet, exhibitions and a whole range of free activities to the Perth Cultural Centre.
For more information click here.
Buy tickets
Tuesday, 27 September 2022

Wednesday, 28 September 2022

Thursday, 29 September 2022

Friday, 30 September 2022

Saturday, 01 October 2022

Sorry, there are no related events.