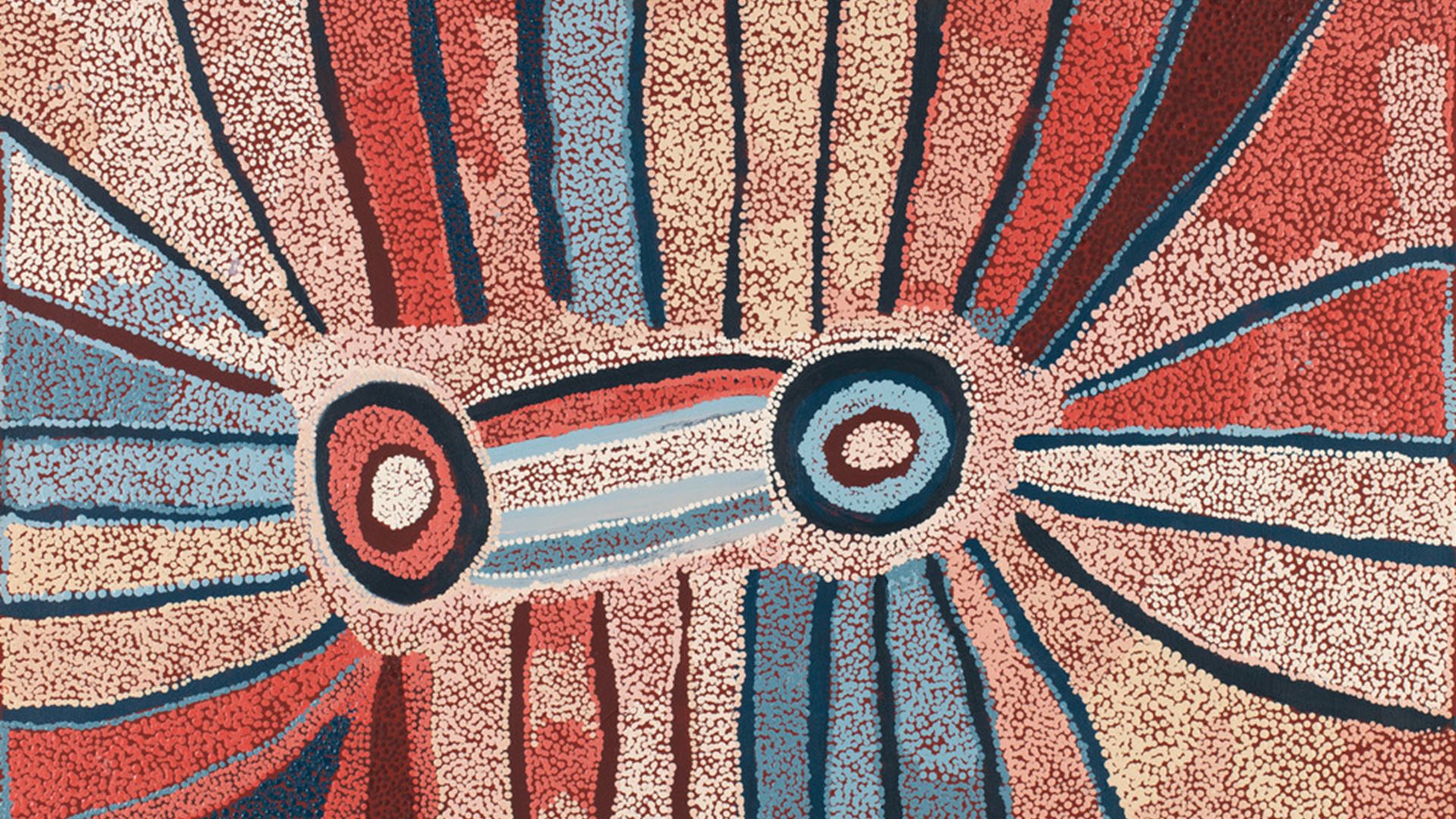 ABOUT THE EVENT
Yamaji/Noongar curator Tui Raven has brought together works from First Nations artists across Western Australia, in Collective Ground — the first exhibition of Aboriginal and Torres Strait Islander works acquired through AGWA's COVID-19 stimulus package.
Collective Ground asks the viewer to consider the ground on which they walk. The pandemic has forced us to consider our relationship to the environments in which we live. Many of us have had to adjust from being in wide open spaces to being contained in small spaces. It has been a time to reflect on where we live, and the spaces and places we inhabit, internally and externally.
As the Guest Curator of Collective Ground – connections between ourselves and places, Tui has attempted to portray the connection between WA Aboriginal groups and the interconnected way that Aboriginal people view the world through deep time. Collective Ground is also an opportunity for WA audiences to pause during this pandemic and understand their own connection to the amazing state of WA, land, Country and each other.
This exhibition is the result of an initiative developed and supported by The Art Gallery of Western Australia Board and The Art Gallery of Western Australia Foundation through the COVID-19 Arts Stimulus Package. The selected works in Collective Ground were purchased from Aboriginal art centres and independent artists as part of a targeted acquisition program.
For more information please click here.
Image credit - Lucy Loomoo Yarlintjirri 2020 (detail). Acrylic on canvas, 120 x 80 cm. The State Art Collection, The Art Gallery of Western Australia. Purchased through The Art Gallery of Western Australia Foundation: COVID-19 Arts Stimulus Package, 2020.